Violins, created by Maggie Little, Kathryn Price and Glenn Dasher were unveiled at last night's Painted Violin Society (PVS) event. These violins will be auctioned at the Huntsville Symphony Orchestra Guild's Crescen-Dough Fantasy Auction (http://hsoguild.org/crescendoughauction/) on April 13, 2018 at the Von Braun Center. Proceeds from the painted violin project help pay for the HSO's free family concert (https://www.hso.org/concerts/free-family-concert/).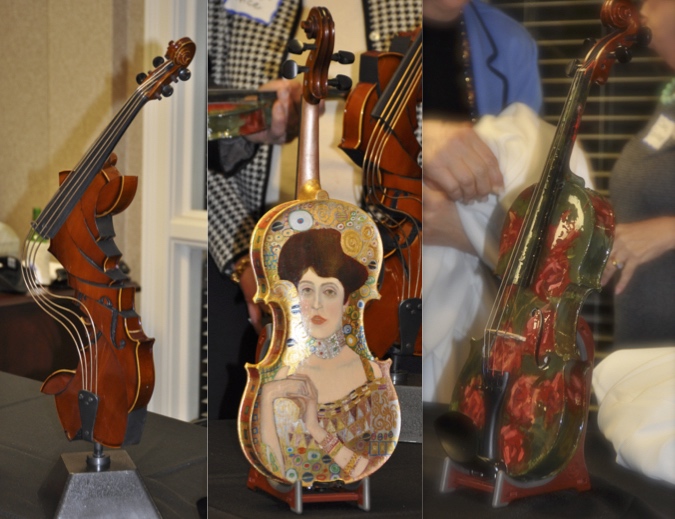 This year's concert takes place on February 3, 2018 at the Von Braun Center Mark C. Smith Concert Hall. The Huntsville Symphony Orchestra (HSO) is delighted to present Prokofiev's colorful Peter and the Wolf.
The concert begins at 11 a.m. with family-friendly activities beginning at 9:30 a.m. No tickets are required for the event, and seats are available on a first-come basis.